Check Out Our Inventory of Used Cars
Buying a car is a big decision for anyone. The decision to do so can be a tough one to come to, especially if your finances are in a tough place. That's why many people choose to purchase a used car - doing so can take thousands of dollars off the price tag. We here at our Cadillac dealership would love to prove it to you.
At Classic Cadillac of Atlanta, we offer a wide selection of vehicles, each with its specific purpose and array of unique utilities. If you've ever wondered why there are so many different types of cars, we might be able to provide some context for you.
Compact & Mid-Size Sedans
Compact and mid-size sedans are ideal for those who need a multipurpose vehicle that can be used equally across short and large trips around Johns Creek. Whether you're running to the grocery store or visiting relatives a few hundred miles away, the compact or mid-size sedan provides utility and pragmatism for you and your family.
Compact or mid-size sedans are typically smaller vehicles, and can usually hold a maximum of five people. This makes them the model of choice for many Johns Creek families. This paired with their fuel efficiency and safety features make the mid-size sedan the most popular model amongst our Marietta drivers for a reason. For reference, compact sedans average around 32-36 MPG in the US, while mid-size sedans average anywhere from 28-32 MPG.
While practicality might be the most common reason to purchase a compact or mid-size sedan, luxury models do exist if you're interested in status. Brands like Cadillac are famous for their fashionable interiors, leather seats, and custom exteriors. Here at Classic Cadillac of Atlanta, we have whatever you're interested in, from the normal to the nuanced.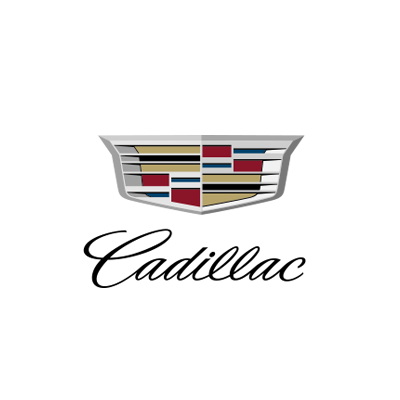 Coupes & Convertibles
If your plans for your car are to drive fast and have as much fun as possible, then you might be looking for a coupe or a convertible. Coupes and convertibles, otherwise known as sports cars, are perfect for looking good and feeling good. These types of vehicles are more about style than substance - that's not to say they don't feel incredible to drive. They can feel like the smoothest joyride of your life, and often are.
The only issue with sports cars is their fuel efficiency isn't as good as most models of compact sedans, so long-distance trips can be a little bit of a hit on your wallet. Depending on what car you get your miles per gallon could average anywhere between 10-15 MPG.
We have plenty of sports cars for you to peruse when you visit us at Classic Cadillac of Atlanta. Plus, with more electric varieties of sports cars becoming available, soon you might not have to worry about fuel efficiency at all. You might be able to invest in luxury and not find yourself lacking at all.
See Our Inventory of Used Cars at Classic Cadillac of Atlanta
We hope we were able to provide at least a general understanding of the different types of sedans available to you, and their various functions. Owning a used sedan of any kind could be a practical life investment, so if you find yourself wondering whether you could use a new way to get around, consider coming down to Classic Cadillac of Atlanta and we can give you more information about all of our vehicles we have to offer. When you arrive we can set you up with a test drive and answer any of the pressing questions that you might have.