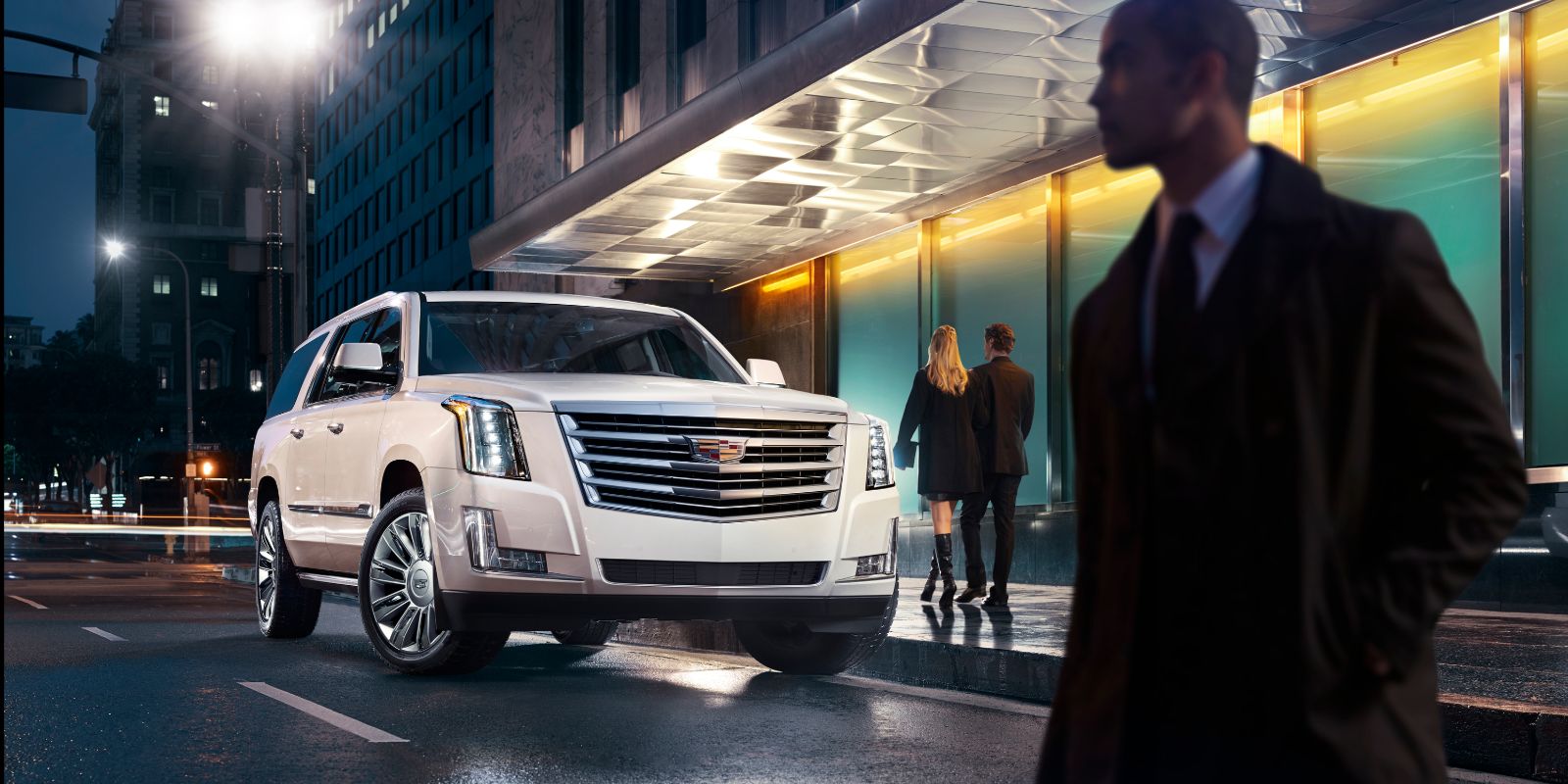 Classic Cadillac

New SUVs | Atlanta
New Cadillac SUV Models Available Near Atlanta
We here at Classic Cadillac are lucky enough to offer the full range of new Cadillac SUV models to the drivers of Central Cobb County and beyond. From the agile XT4 to the sturdy Escalade, these SUVs offer the mix of luxury and utility to often sought after among drivers near Roswell and other communities.
New Cadillac XT4 & Cadillac XT5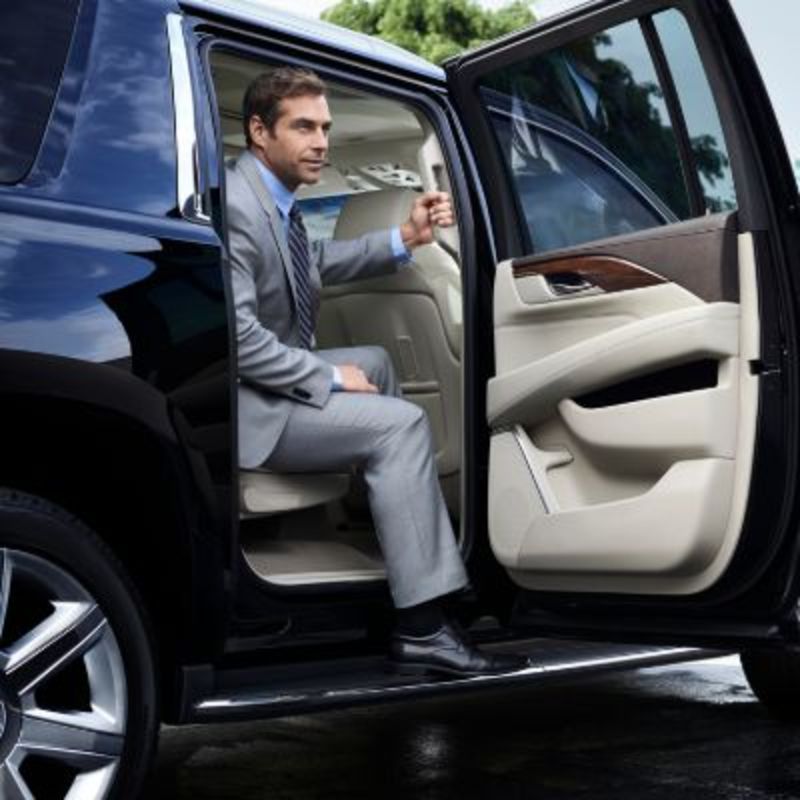 Small & Mid-Size SUVs
2019 Cadillac XT4
The 2019 XT4 is Cadillac's response to the growing demand for luxury subcompact crossovers. These pint-sized SUVs have been growing substantially in popularity over the last few years, and buyers are craving a premium touch in the segment. The XT4 delivers that and more, offering a blend of classic luxury features and utilitarian design.
From the outside, there's no question that the 2019 XT4 is a Cadillac. Its vertical headlight cluster, sharp angles, and overall premium look make sure of that. Enter the cabin and you'll see a space filled with upscale materials, handsome shapes, and comfort-centric features. All five seats come wrapped in standard leather upholstery. Of course, the XT4 offers SUV versatility as well. Even as a subcompact model, it provides excellent cargo capacity.
You'll be happy with the model's responsive performance as well. The XT4 uses a standard turbocharged engine with 237 horsepower and 258 pound-feet of torque. A nine-speed automatic transmission and selectable drive modes work together to provide ideal performance when you need it. Drivers can choose between front-wheel drive and all-wheel drive.
Cadillac outfits the XT4 with excellent technology features as well. A standard infotainment interface allows you to connect your smartphone and peruse your favorite apps via the center display screen. Active safety features like automatic braking and safety alert seat are available as well.
2019 Cadillac XT5
The new 2019 Cadillac XT5 is designed for drivers who want a spacious luxury SUV, but don't need the extra space of a three-row model. This midsize crossover combines versatility, quality craftsmanship, and strong performance. It's a two-row luxury SUV, but it's larger than the XT4 and thus offers more cargo capacity and passenger space.
The XT5 is refined and handsome from the outside. A range of tasteful color options complement the sharp lines that Cadillac has cooked up for the model. It's much the same on the inside. The XT5's cabin is a balance between style and substance with high-end materials and easy controls. Aluminum and carbon fiber accents are available to enhance the space. You can also get up to 63 cubic feet of cargo space with the rear seats folded down.
With a larger model comes a larger engine. The center piece of performance in the XT5 is the model's standard 3.6-liter V6 engine. With 310 horsepower and 271 pound-feet of torque, you'll have plenty of power on tap. The engine also uses Active Fuel Management and auto Start/Stop to maximize fuel economy.
The XT5 wouldn't be a true Cadillac, however, without the best technology that the market has to offer. Wireless device charging, seamless infotainment, active driver-assistance, and more all help the XT5 appeal to modern driving preferences.
New Cadillac Escalade & Coming Soon XT6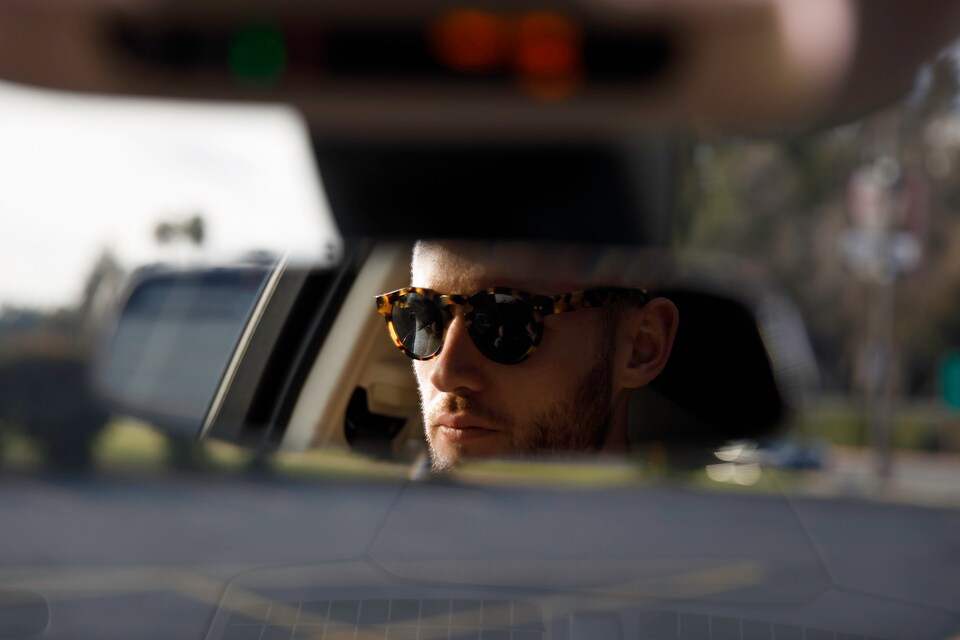 Large & Full-Size SUVs
2020 Cadillac XT6
The XT6 is a newly developed model aimed at the three-row luxury crossover segment. With its independent suspension and unibody design, the XT6 is a great alternative if you don't need the Escalade's truck-based utility. This model gives you the practical space you need with a design centered around a smooth ride and premium comfort.
Design-wise, the XT6 is a step in a new direction for Cadillac. The grille shape and many lines will seem familiar to Cadillac enthusiasts, but horizontal headlights offer a fresh update the Cadillac's fascia design theme. There's between the new and the familiar inside the cabin as well, where premium features surround a space that can accommodate up to six passengers.
Like the XT5, the new XT6 will get the popular 3.6-liter V6 engine. The strong powerplant is more than enough to give the XT6 commendable performance.
The 2020 XT6 isn't available to shoppers around Sandy Springs and Marietta until later this year. Reach out to our staff for more information about the model or placing a reservation.
2019 Cadillac Escalade
The new Escalade is the only Cadillac SUV that offers a truck-based design. Underneath its wide array of luxury features and design elements, you'll find a body-on-frame truck with V8 power and capability to match. But don't worry -- the new Escalade can more than match your expectations for comfort and luxury as well.
A favorite highlight for Escalade drivers near Johns Creek and Alpharetta is its sheer size. The SUV can accommodate up to eight passengers total. The standard Escalade offers up to 94.2 cubic feet of cargo space, while the Escalade ESV offers up to 120.9 cubic feet of cargo capacity. That size is backed up by serious performance. The model gets a standard V8 engine with 420 horsepower. That power allows the Escalade to tow up to 8,300 pounds.
Despite its utilitarian performance, however, the Escalade delivers on its promise for true luxury. Cadillac has designed a cabin for the model to please even the most demanding of tastes. From 12-way power adjustable front leather seats to wood trim pieces and premium Bose audio, this SUV has everything you need for an enjoyable journey.
Classic Cadillac
7700 Roswell Road
Atlanta
GA
30350
US