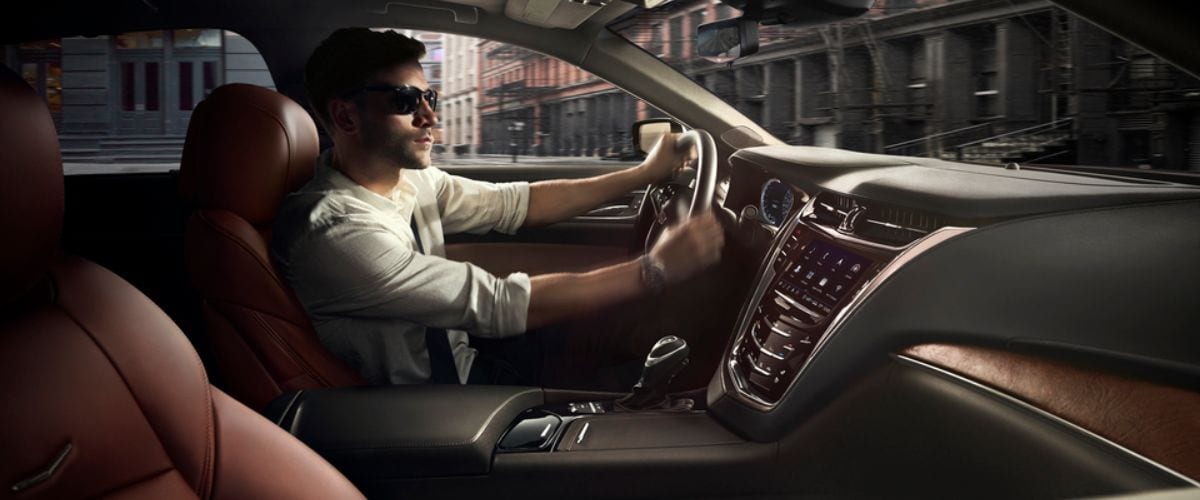 Classic Cadillac

Discover City Driving Made Easy with Cadillac

Stop By Today!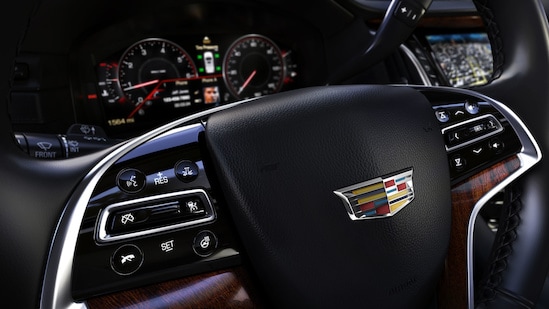 Whether you're looking to load up or zip down I-20 a little faster, drivers can rely on our latest Cadillac vehicles to deliver sophistication and capability. Our fuel-efficient vehicles are your source for ideal driving in Atlanta with powertrains that perform and cabins that help you relax while on the road.
Cadillac XT5 Delivers on Luxury SUV Driving that Performs
The Cadillac XT5 delivers on sophistication and features for drivers looking for a luxury mid-sized SUV with a price tag thousands of dollars less than similar premium SUV series. This four-trim series ranges from the standard Cadillac XT5 up to the Platinum model. Seating up to five passengers, drivers looking for a sophisticated family vehicle can explore the XT5 with capable powertrains and a comfortable, cargo-efficient cabin.
Drivers can expect fuel-efficiency from our current Cadillac XT5 models which achieve up to 19/26 city/HWY four-wheel MPG. Ideal for city driving, Atlanta-area drivers can take on stretches of interstate with the Cadillac XT5 series equipped with innovative performance features like Active Fuel Management and Auto Stop/Start for improved efficiency. Whether you're a driver living near Sandy Springs heading into the city for work or you're taking a family trip to discover the wonders of the Georgia Aquarium, the Cadillac XT5 models can get you there by making the most of each tank of gas.
When you're looking for a luxury SUV series from Cadillac suited for your city driving, Atlanta-area drivers can rely on our latest lineup of XT5 models. Visit us today for a test drive and discover how you can get the most value for your SUV purchase with our cost-effective XT5 models.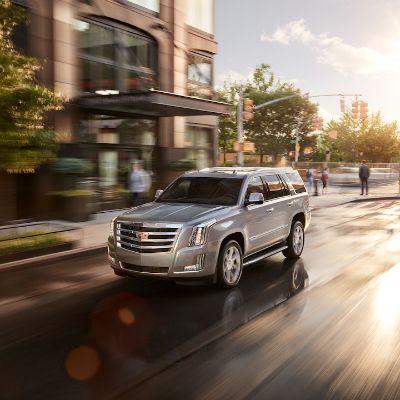 Looking to Live Large? Explore our Latest Escalades
Our latest inventory of Cadillac Escalade models not only deliver on large, luxurious driving but also performance. With a towing capacity of up to 8,300 pounds your Escalade is ready to perform any way you need with a host of standard features.
The Cadillac Escalade's robust shape easily sits up to eight passengers while achieving thrilling speeds of up to 420-horsepower and ten-speed transmission so you can handle the high speeds with ease. This powerful, luxury SUV is ready to perform from the start with various standard features designed to fit your daily driving needs.
Keep your devices charged throughout the day with a 110-volt power outlet and stay connected to friends and family with wireless Bluetooth connectivity. Standard wireless Bluetooth keeps you connected by allowing you to send and receive calls and texts hands-free. A built-in 4G LTE Wi-Fi hotspot also comes standard to keep you and your family connected and entertained on the road to your next appointment or business meeting.
In addition to a powerful drivetrain and cargo-efficient cabin, you and your passengers can stay comfortable with standard tri-zone automatic climate control. You are in control when the day heats up with a climate control system that reaches the far back on your Escalade cabin. Discover more on our latest Escalade models with a test drive at Classica Cadillac of Atlanta.
Cadillac ATS: Classic, Versatile Style
Drivers looking for the same Cadillac-standard of quality of performance in a smaller size can explore our inventory of ATS coupes and sedans. This four-trim series achieves up to 335-horsepower in the available 3.6-liter V6 engine. An impressive 31 estimated highway MPG makes your city driving simple. Easily go from zero to 60 in 5.3 seconds in a sporty Cadillac that lives up to the name.
Dynamic driving capabilities make your daily driving exhilarating. The ATS Coupe is packed with power due to a standard 2.0-liter turbo engine that delivers on 295 pound-feet of torque. The available 3.6-liter V6 engine achieves up to 335-horsepower to zoom in and out of traffic. Active safety features make it simple for you to drive with power but also protection. Easily make your way up and down I-85 with active safety features designed to take the excess hazards and hassle out of driving.
Put some Zip in Your Daily Driving with the Cadillac CTS
This luxury sedan is your source for high entertainment and style while on the road. When you're looking for luxury as well as capability, the Cadillac CTS is complete with a powerful multiengine selection and innovative driving functionality. Available all-wheel drive with Active Torque Technology keeps you connected to the road with optimal traction.
Should an unexpected rain storm occur, Atlanta drivers can keep going with the with the traction control of the Cadillac CTS. Magnetic Ride Control is advanced to monitor the ever-changing road conditions. Your CTS model works for you by adjusting to your current driving terrain so you can rely on a smooth driving experience from the interstate to tougher terrain. If you're looking for a top performance model like the new Cadillac CTS-V, reach out and we will help you get into your next car.
Visit us today to learn more about how our luxury Cadillac models add sophistication and capability to your Atlanta driving. From spacious cabins to high power drivetrains, your city driving is made simple at Classic Cadillac of Atlanta. Drivers looking for Cadillac-quality driving on a budget can explore our latest pre-owned and certified pre-owned options for great prices on our popular models. Come in today for a test drive!
Classic Cadillac
7700 Roswell Road
Atlanta
GA
30350
US