Both the 2022 Cadillac XT5 at Classic Cadillac of Atlanta, GA and the 2022 Lincoln Nautilus are handsomely-styled mid-size SUVs. If you're considering a vehicle in this classification, it makes sense to consider both. To help you decide, here's a  comparison of both vehicles on some key points we know are important to luxury SUV buyers.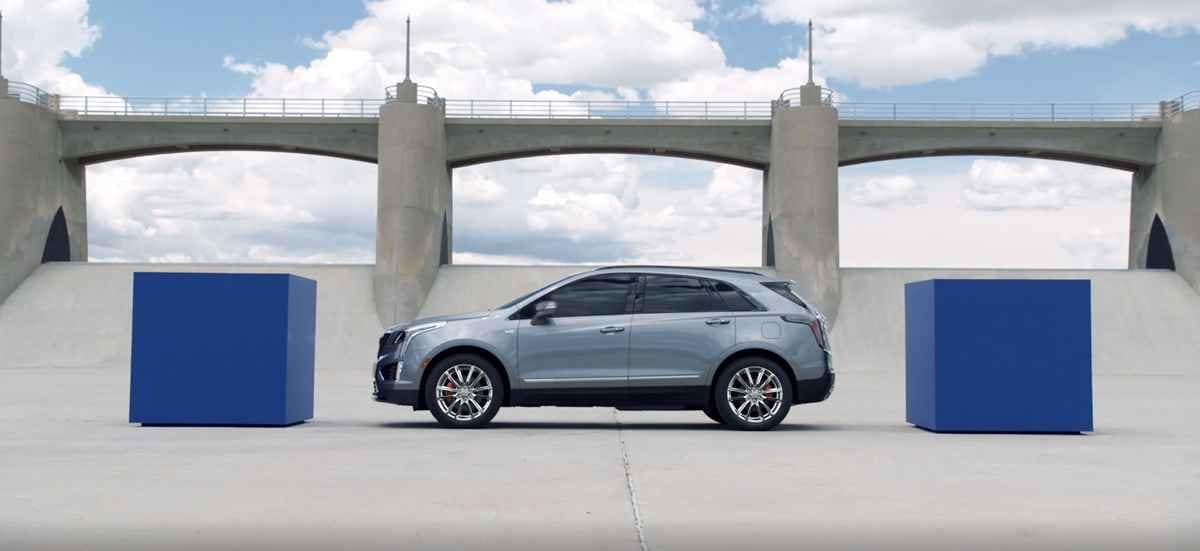 Engines and powertrain
Both the 2022 Cadillac XT5 and the newest Lincoln Nautilus are available with engines that provide the acceleration and power you need on the highways of Georgia and beyond. Both engine options in the Lincoln Nautilus have a little more horsepower but the comparable Cadillac XT5 engines are teamed up with the extra smoothness of a 9-speed automatic transmission. The Lincoln Nautilus uses only an 8-speed automatic.
Performance
The Lincoln Nautilus has more towing capacity but the 2022 Cadillac XT5 provides you with higher levels of torque. That means the newest Cadillac XT5 does a considerably better job of transmitting its horsepower to the wheels than you'll experience in the Lincoln Nautilus. In addition, the 2022 Cadillac XT5 at Classic Cadillac gives you better fuel economy, as we'll discuss next. 
Fuel efficiency
At Classic Cadillac of Atlanta, we know that luxury SUV buyers want fuel economy just as much as anyone else in today's world of elevated fuel prices. That's another area where the 2022 Cadillac XT5 has a valuable edge. The most fuel-efficient engine in the latest Cadillac XT5 gives you 22 miles with every gallon in the city while the Lincoln Nautilus gets only 21 mpg. On highways, the Cadillac XT5 wins with up to 29 mpg vs. only 26 mpg for the Lincoln Nautilus.
Interior
The 2022 Cadillac XT5 provides you with the Cadillac User Experience system with a wireless edition of smartphone compatibility. In addition, the Cadillac XT5 comes with an 8-inch touchscreen, a premium Bose® audio system and Cadillac's OnStar® technology. The Lincoln Nautilus for 2022 utilizes what's called a SYNC® 4 system. Like Cadillac XT5, Lincoln Nautilus includes wireless smartphone integration and both have leather upholstery.
Technology and convenience 
Both the Cadillac XT5 at Classic Cadillac in Atlanta, GA and the latest Lincoln Nautilus offer you a power sunroof but the Cadillac is slimmer, making it easier to find a good parking space. Both vehicles provide you with the convenience of a hands-free power liftgate, a feature that comes in handy when your arms are full of groceries. Both luxury SUVs automatically dim your LED headlamps when another vehicle is approaching at night.
Safety 
Both the 2022 Cadillac XT5 and the new Lincoln Nautilus have a long list of safety features. The Cadillac XT5 has earned the highest available overall safety rating of five stars from the National Highway Traffic Safety Administration. Both vehicles have advanced safety features, so here are some of those available on the Cadillac XT5 for 2022:
A forward collision warning system
Forward emergency braking to help prevent a collision
A lane departure warning system
Front and rear parking sensors 
Start your own luxury comparison at Classic Cadillac
We invite you to start your shopping online at Classic Cadillac and complete that very enjoyable process with an in- person visit to our dealership. While both these Cadillac and Lincoln models are attractive choices, we believe you'll find the new 2022 Cadillac XT5 is clearly the superior option. We encourage you to to confirm that belief with a test drive soon at Classic Cadillac in Atlanta, GA.