Renowned around the world for the elegance, sophistication, and high-tech features they put into every vehicle they make, the Cadillac brand is unsurpassable. At Classic Cadillac of Atlanta, we're proud to be a part of the longstanding tradition and commitment to excellence of the Cadillac brand, with our collection of new and used cars and SUVs. Every vehicle we carry comes with the signature Cadillac attention to detail and craftsmanship, including the 2022 Cadillac XT5.
A midsized, spacious, and luxurious SUV that seats five people, the Cadillac XT5 is an eye-catching model that embodies all of the characteristics that drivers appreciate about the Cadillac brand, in the versatile and style SUV design that they love.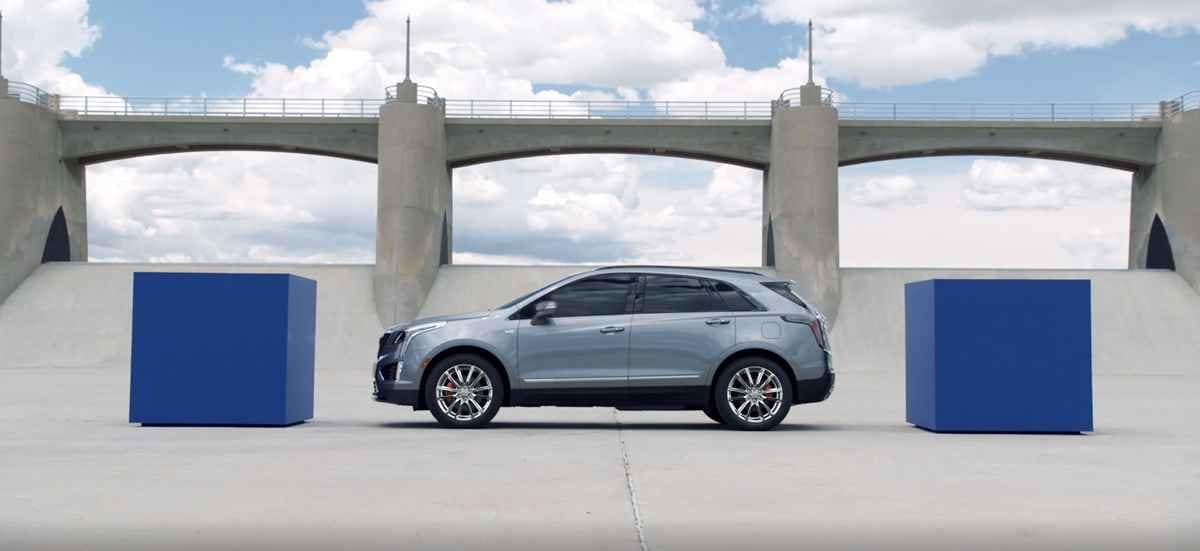 While we're sure that the Cadillac XT5 is the perfect fit for any Atlanta, GA driver, we also know that it may not be the only luxury-level SUV you're considering. That's why we've done our homework and compiled the research on this page for you. We've looked at the XT5 next to a similarly sized, competing SUV and we hope it will help you understand what makes our SUV the only SUV you should be considering.
2022 Cadillac XT5 vs. 2022 Lexus RX
Features. As SUVs from two popular brand names, both the Cadillac XT5 and the Lexus RX kick off their respective lineups with a long list of amenities that drivers appreciate. But our SUV will give you more starting right out of the gate, with standard features such as parking assistance and heated seats, a remote engine start system, and wireless connectivity for the Apple CarPlay and Android Auto smartphone integration, none of which are standard with the competing SUV and all of which are listed merely as available options on the Lexus.
Efficiency and range. Whether you have a long commute or a short one, the Cadillac XT5 can also help you go further on a tank of gas than the Lexus RX. The EPA gives the XT5 an estimate fuel economy rating of 22 mpg city, 29 mpg highway, and 24 mpg combined. Meanwhile, the Lexus earns a rating of 20 city, 27 highway, and 23 combined. Plus, while the Cadillac can get up to 418 miles in the city and 551 miles on highway on a full tank of gas, the Lexus goes just 384 miles in the city and 518 miles on the highway per fill up.
Cargo space. When you're travelling, you need as much room as possible for your cargo, and the Cadillac XT5 can help. Our spacious SUV offers up to 30 cubic feet of cargo space behind the backseats, which is plenty of room for suitcases, golf clubs, and more, while still giving you an overall SUV size that's easy to park and maneuver. Plus, more cargo room is available by folding the backseats. Comparatively, the Lexus RX has just 16 cubic feet of room for cargo behind its back row.
Interior and passenger comfort. In addition to providing you with more cargo space than the competing Lexus RX, the Cadillac XT5 also has more comfy space for your passengers to stretch out in than the Lexus. This includes extra backseat legroom and more headroom and shoulder room throughout the vehicle.
Performance and options. Drivers like options, and the Cadillac XT5 delivers them. There are two possible powertrains you can get with this SUV, including a turbo four-cylinder and an optional V6. But the Lexus RX only comes with V6 power, with no other options available. Plus, the V6 on the XT5 offers more power and oomph, delivering 310 horsepower compared to 295 horsepower with the Lexus.
Test Drive the Latest Cadillac Models in Atlanta
Meet the 2022 Cadillac XT5 in person and experience what makes it the right SUV for your needs with a test drive. We invite you to contact our sales or stop by and see us to learn more about this impressive SUV, including availability, soon.