The Cadillac Escalade is the new and true definition of a luxury SUV. It offers countless high technology and safety features that cannot go unseen. This new generation Cadillac also comes with a newly introduced gas engine unavailable in the previous generation models. The same also applies to the size of this big family-friendly luxury SUV. To experience this wonderful vehicle, visit us at Classic Cadillac of Atlanta.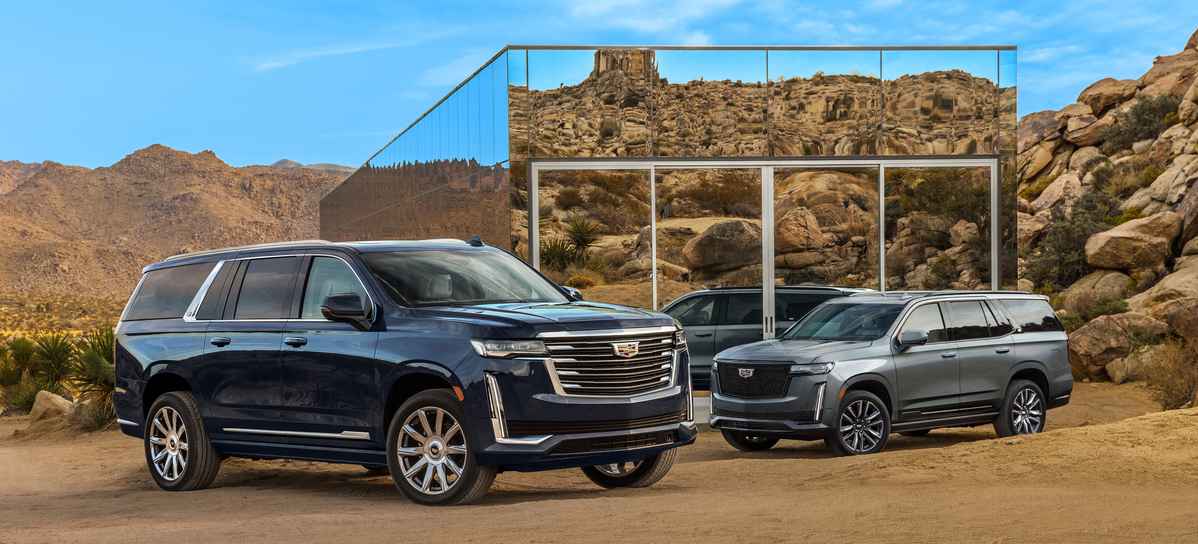 Performance and Powertrain Features
The new refined Escalade comes powered with a 6.2-liter engine that is a V8 model producing 420 horsepower and 460 pound-foot of torque. It also has an optional powertrain powered by a 3.0-liter turbocharged diesel engine. The diesel engine has the same capacity as the 6.2-liter engine but a lower horsepower of 277.
A standard 10-speed automatic transmission is available for both engines, and drivers can choose according to their preference on whether to go for a two-wheel-drive or all-wheel-drive. The maximum towing capacity for both powertrains is slightly different. The 6.2-liter engine can tow up to 8,000 pounds, while the 3.0 diesel train can comfortably tow 7,900 pounds.
This new model comes with an independent rear suspension setup that has improved vehicle handling. The top-tier trims also have the magnetic control feature that adapts and adjusts the shock absorbers depending on the terrain to dampen the shock and ensure a smooth ride for the people on board. This feature changes the driving experience of this new SUV.
It also has a four-corner air-ride suspension that moderates the impact of shock when driving on all four tires by pumping in the air. The Escalade has impressive acceleration ratings despite its size and weight, thanks to the 6.2-liter V8 engine. This engine covers 60 miles per hour in 5.9 seconds, while the 3.0-liter diesel engine covers the same mileage in 8.5 seconds.
The fuel economy for the 3.0-liter diesel engine is manageable as it records 21 miles per gallon in the city and 27 miles per gallon on the highway. The 6.2-liter records a lower fuel economy of 15 miles per gallon in the city and 20 miles per gallon on the highway. These ratings drop by a figure when in an all-wheel-drive Escalade.
Safety and Security Features
The base model for this luxury SUV comes standard with automatic emergency braking with front and rear pedestrian detection. It also has the Lane-departure warning and Lane-keeping assist that help to maintain a linear movement while on the road and alerts the driver when wading off the road.
Cadillac has also introduced the Super Cruise semi-autonomous drive mode as a new safety feature. This feature allows drivers to operate the SUV hands-free at very long distances. Together with the adaptive cruise control, they ensure safety and comfort are met while onboard.
The Escalade also has seven airbags which are standard across all trims. Top-tier trims enjoy advanced safety security features not available in the base model. For example, the Premium trim has an enhanced automatic parking assist aided by HD surround vision. It also has a side-blind zone alert available in the Sport model and the Premium Luxury Platinum models.
The Premium Luxury and Sport trims also have extra safety features like automatic seat belt-tightening that places people on board in a safe position in case of severe impact. The security system of this SUV comes fresh in a way it cannot allow the vehicle to be driven or reversed if the safety belts are not put within 20 seconds.
Trims
It will be available in five trims:
Luxury
Premium Luxury
Sport
Premium Luxury Platinum
Sport Platinum
Visit Classic Cadillac of Atlanta Today!
Whether you're in Atlanta, GA or beyond, visit Classic Cadillac of Atlanta today!