The New Cadillac CT5-V vs the CTS-V - The Next Gen of Performance Sedans
Get Ready for the Next Generation of Cadillac Performance: the 2020 Cadillac CT5-V is Coming Soon to Classic Cadillac of Atlanta
The Cadillac CTS-V--the most powerful Cadillac ever built--is an amazing piece of automotive machinery, capable of speeds and feats unlike any Cadillac before it. The 2020 Cadillac CT5-V, coming soon to Classic Cadillac of Atlanta, builds on that foundation and takes the next step.
Next-Level Interior
The 2020 CT5-V is built for the drive, and you'll know that the instant you sit behind the wheel. The interior is focused on the driver, giving you ergonomic and intuitive control over the driving, entertainment, and climate control systems. And you can't help but notice how the premium leather seats set you at ease as you settle in, so you can focus on the drive to ...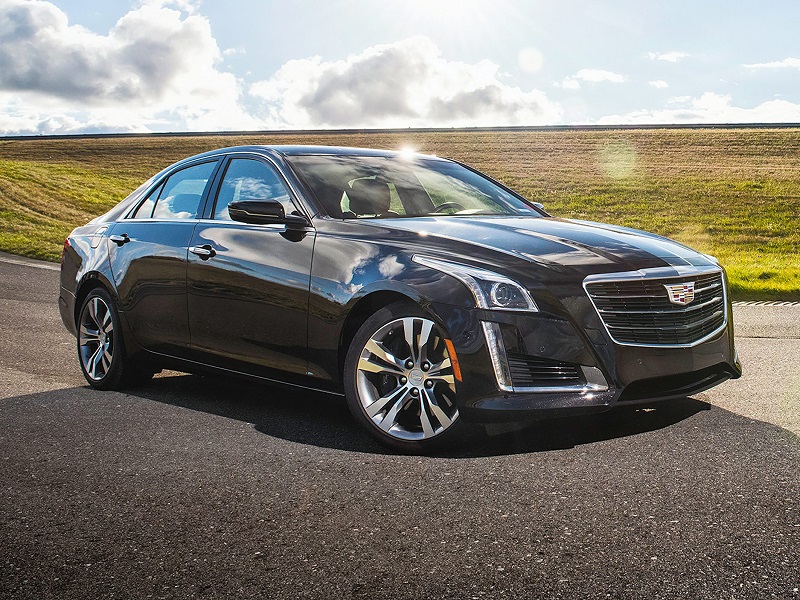 Discover the Exhilarating Feel of the V-Series in Atlanta
Discover the Exhilarating Feel of the V-Series in Atlanta
With a brand like Cadillac, luxury and power meet like no other. The Cadillac name rings true that performance and engine muscle is a central theme. Strong and durable, Cadillac brings recognition for power that few brands can match. When paired with the V-Series package, high performing luxury meets a new standard.
What is the V-Series?
The V-Series is the Cadillac answer to the call for even more power in their models, as years ago the brand recognized an elite upgrade was needed beyond the standard lineup. With the superior performance capability and engineering mindset put to the task, the V-Series was born.
The V-Series incorporates high-tech performance features and more powerful engines to deliver a roar. V-Series models come ...
Cadillac SUVs in Atlanta Make a Statement
The Cadillac brand has done it again with two powerful SUVs in the CADILLAC XT4 and the CADILLAC XT5. These brilliant SUVs embody all the characteristics you expect out of a Cadillac model, with spectacular visual appeal, SUV utility, and time-tested Cadillac power. These two SUVs are some of the most popular in the Cadillac fleet. However, you may be wondering what the differences between the two are here at Classic Cadillac in Atlanta.
What's the Difference? The CADILLAC XT4 and the CADILLAC XT5
Which SUV model has the most power?
The CADILLAC XT5 is the more powerful crossover with a 3.6-liter V6 direct-injection, 310 horsepower engine with 271-pound-feet of torque. It has more boost than the XT4, which offers a 2.0-liter Turbo 4-cylinder engine with 237 horsepower and 258 pound-feet of...
Which Cadillac sedan is the largest?
So you're in the market for a luxurious and spacious vehicle, but don't want to deal with the bulk of an SUV. Fair enough, so a sedan is on your radar, and Cadillac as a legendary lineup of powerful sedans waiting for you to choose from. But the question is, which one is the biggest? Which one best fits as a weekend outing vehicle? Which one comfortably fits those closest to you on an evening out without feeling claustrophobic?
These are all great questions and we will break down all of Cadillac's sedan offerings by size so that you can determine which one is right for you.
Starting at the base level, if you can even call it that, is Cadillac's CTS models. It has an overall length of 195.5 inches, a width of 72.2 inches, and a height of 57.2 inches. It's sleek yet aggressive stance is...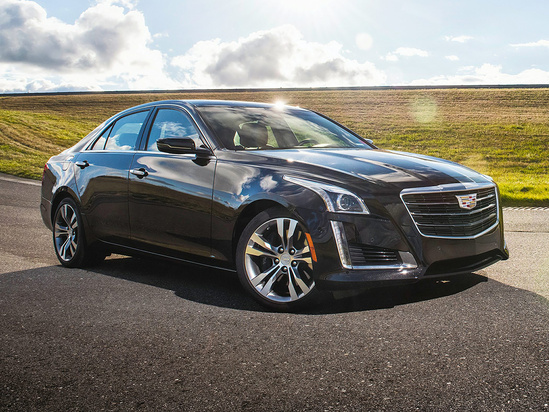 Which Cadillac models come with All-Wheel-Drive?
For all its luxury features, you might be wondering if you can take your Cadillac experience a step further with the added control of all-wheel-drive. The answer is yes, even if in most cases it doesn't come as a standard feature. What's even more impressive is that if you do decide to upgrade your engine, you'll get very similar, if not identical fuel economy, which is something most other manufacturers can't say.
Sedans
Beginning with Cadillac's sedan offerings, the CTS lineup comes standard with rear-wheel-drive with the option to upgrade to all-wheel-drive. This is true for at least the Standard, Luxury, and Premium Luxury trim levels, but once you hit the V-Series CTS models, you're out of luck.
Moving on up the XTS sedans, you also have the option to upgrade to all-wheel-drive, but yo...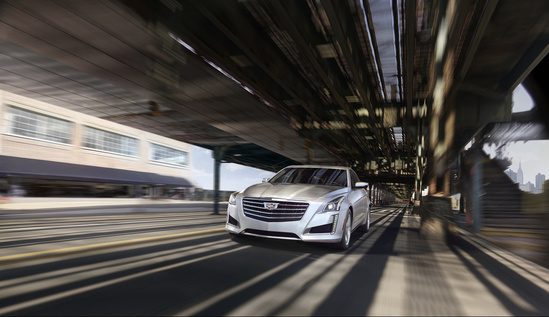 Dive Further into the 2019 CADILLAC Crossover and SUV Series
Dive Further into the 2019 CADILLAC Crossover and SUV Series
As you search your options for luxury SUVs and crossovers, though there are various luxury brands to shop, Cadillac stands out with its iconic designs and constant construction of groundbreaking features. And if it is a luxury brand with variety, Cadillac offers something for those looking for a smaller luxury crossover, one that's compact, but larger, as well as one that boasts impeccable space. There is the 2019 Cadillac XT4, 2019 Cadillac XT5, and 2019 Cadillac Escalade that are available, and here is a bit about them.
2019 Cadillac XT4
Making its presence known as the starting vehicle of the luxury crossover SUV segment for Cadillac, the 2019 Cadillac XT4 is a new addition to the arrangement of models. As a peek into the futu...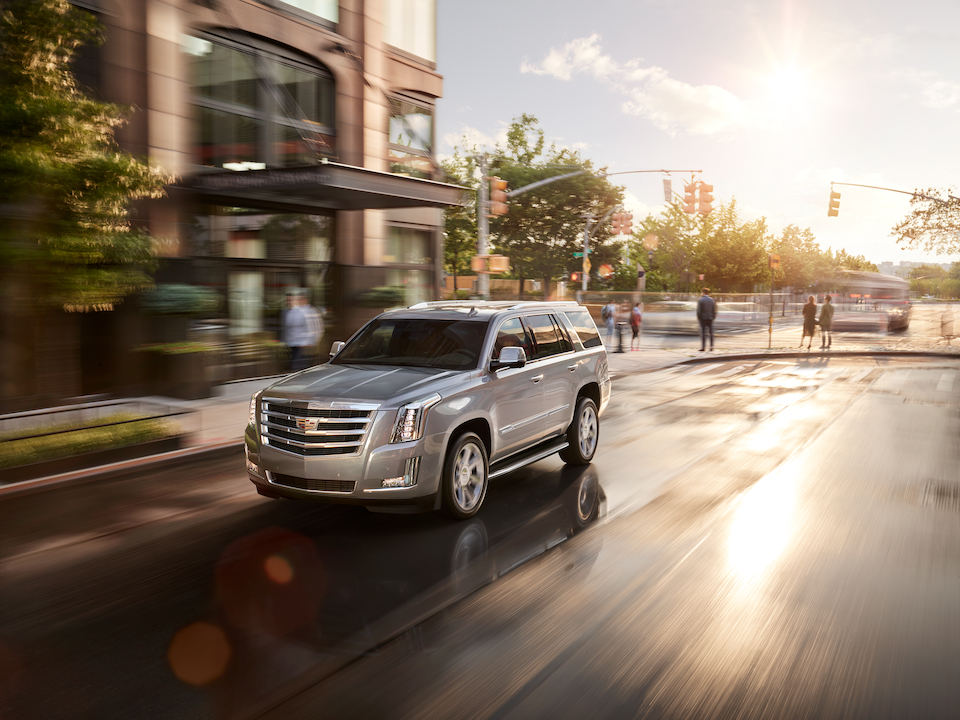 What Does the 2019 Model Year Look Like? - Cadillac Model Lineup
When observing the 2019 Cadillac model lineup, you may notice some changes from the previous model year of vehicles. With a long history of prestige, luxury, and constructing immaculate luxury vehicles, year after year, Cadillac continues to transform and elevate the designs and features that you see in the vehicles. So, what does the luxury sedan and luxury crossover and SUV series consist of for the 2019 year for Cadillac? Are there any updates? Here is a glance into what you will see in the suite of 2019 Cadillac vehicles, as well as some of the features that are available.
2019 Cadillac Sedans
There are many Cadillac sedans that you can see making a reprise for the 2019 year! What are they? When exploring the sequence, you will see the:
2019 Cadillac CTS - If you are ready for a thril...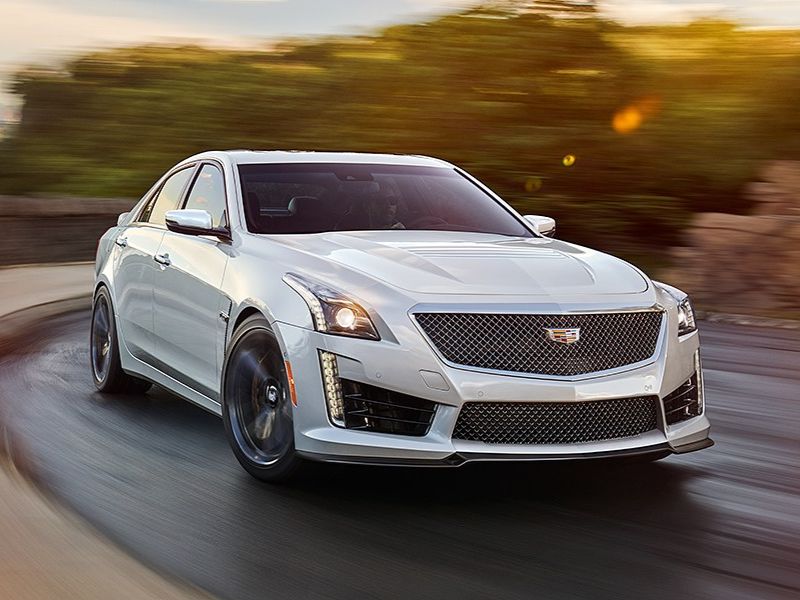 What Is The Cadillac XT4 All About?
Experience the First-Ever Cadillac XT4
https://www.facebook.com/cadillac/videos/10156323644559923/
A Cadillac Crossover for the Future
The all-new Cadillac XT4 is a vehicle of the future. This Cadillac crossover SUV sports numerous must-have technology, safety and performance features. It boasts a bold exterior with a design that is sure to turn some heads. Check out our breakdown of a few of the key features of this vehicle below and let us know what you think of this new SUV!
Style and Design
To say that this Cadillac is stylish is an understatement. It sports a bold grille that is sure to impress. The LED headlights dive all the way down the fender to create a unique look. Dynamic exterior lines not only add style but improve aerodynamics and fuel efficiency. This Cadillac is only 181 inc...
What Technology is Offered By Cadillac?
From Convenience to Safety, Cadillac Offers a Slew of Technology Features
Modern technology is becoming more and more advanced. The same is true about the technology in your Cadillac. There are a series of technology features available that are designed to make your life easier. From convenience technology to safety technology, Cadillac has it all. Check out our short breakdown of some of these features below and let us know which feature is your favorite!
Convenience and Connectivity Technology
Several Cadillac SUV models, such as the Cadillac XT5 and the Cadillac Escalade, have a series of convenience technology features. One of these features is the hands-free liftgate. This available technology opens and closes automatically by swinging your foot under the sensor. There is a memory heig...